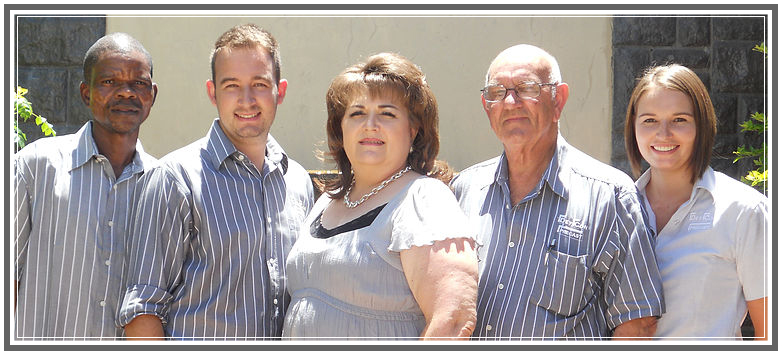 Meet our Dynamic Team!
From Left to Right: Joseph Maluleke (Yard Foreman); Wesley Dey (Director); Charmaine Dey (Chief Financial Officer); Harry Toubkin;
Kimberley Dey (Director)
The original company was established in 1965, which operated in the construction sector.
In 2004 Deycon Precast was established and has been growing from strength to strength
in the manufacturing of precast lintels and other precast building products.
Our Vision
To be the precast supplier of choice and our name to be synonymous with quality to our customer
Our Mission
Our Mission is to achieve our vision through:
Excellent client service

Timeous product delivery

Honest and reliable relationships

Responsible pricing